London Rickshaw Hire
02081389094
"To be, or not to be NOTICED, that is the question!" 
"Life is a great big canvas, and you should throw all the paint on it you can."
Rickshaw Hire for London and Entire UK
Rickshaw hire is the right choice for your events or if you wish to get around the city. Jumping on a coach or bus or packed underground may not appeal to you. Rather, hop on and see the city from a new angle. We're continuously advised about our carbon impact! Using rickshaws can reduce your carbon fingerprints. We provide safe and sound transport all around city. Our eco-friendly marketing bicycle rickshaws are all operated by pedal! This makes them 100% green! We are one of the first companies in the city. Established in 2008.

We had an fascinating perspective following realizing the need to have for a much better transportation alternative we desired to offer consumers all over the Town and England with a variety of green. As founders of this ecological pedicab service. We could not be more happy with what we have accomplished. We are not only a method of transportation; we provide a lot extra than that with our pedicabs.

Our Pedicabs are mainly operates in Westminster. We also provided service in many different cities; Including Manchester, Liverpool, Sheffield, Doncaster, Bristol and many more… Westminster provides extensive variety of actions which include things like dining places and bars. takeaways. cafes and pubs. night clubs. music and dance places. No other British, Eu or, perhaps, entire world city has such an offer. So the main operation area of our rickshaws can be described as the jewel in the crown. If you wish to hire for your event, special day or to advertise on our rickshaws. 
Rickhsaw Advertising in London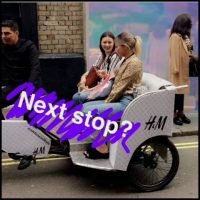 H&M London Fashion Show
By Advertising on Pedicabs you can reach thousands of Central London pedestrians and drivers entering in and out of Centre every day. Pedicab is essential to expose your message to aimed customers. It provides companies the chance to speak to their potential customers through various types of Rickshaw advertising products. Many audiences positively treats adverts on the bicycle Rickshaws as a interruption throughout their visit to West End or Soho. Adverts on Pedicabs actually reaches an target market profile which is one of the best consumer type of ABC1 group. You can get to buyers, Londoners, global and United kingdom visitors, customers and individuals with your advertisement – of which many have reacted to bicycle Rickshaws they saw. We can offer a superb focused strategy. We will focus on your location.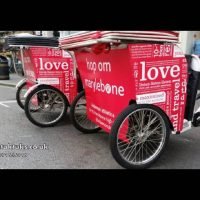 Lululemon Marylebone Store Opening
The amount of people in Central London is undoubtedly one of the most busy places in the globe, allowing you to aim for individuals moving from one location to another.  Rickshaws advertisement enables you to lead your product in the direction of certain people in essential business and shopping zones; right in the centre of the city – from business office employees in the monetary centre Canary Wharf to consumers going to Oxford Street, London's primary high-class shopping location. Pedicab advertising sets you at the centre of city's diversified crowd environment. Rickshaws guarantees all Pedicabs are maintained in a brilliant and glimmering fashion, for that reason you know that your product will be shown in best-quality Pedicab destinations offering a major footfall areas. Have your product in the very centre of the city.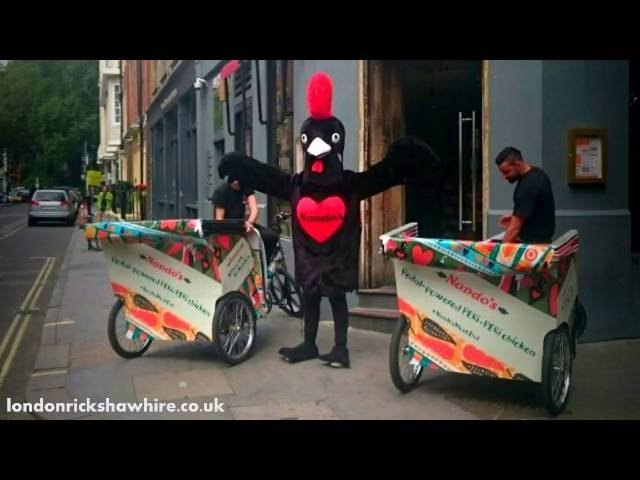 Rickshaws are the Right Answer